March 26th, 2015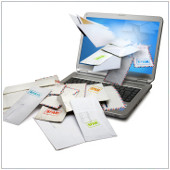 It's a fact of life that many of us receive an overwhelming amount of email everyday. And peeling through all of it can prove a major waste of time. Office 365's new Clutter feature offers a solution that will bring order back to your inbox. Want to learn how? Here's the lowdown on this new feature that may forever change the way you manage your emails.
The problem with today's email spam filtering
In everyday life, we're faced with some issues that are of major importance, others minor, and many completely insignificant. Our email inboxes are no different. Some mails need to be attended to immediately, others can wait awhile, and some we never want to see at all.
Read more.